About

SINCE 1981, WE HAVE BEEN PROUDLY SUPPLYING THE PACIFIC NORTHWEST WITH EVERYTHING FROM BALLOONS TO BOUNCY HOUSES, CLOWNS TO CARNIVAL GAMES, SUMO WRESTLING TO CIRCUS TRAINS- AND EVERYTHING ELSE IN BETWEEN!
---
No matter what size the picnic, birthday, or other event, Clowns Unlimited has been there with the best entertainment packages available. With offices located in Seattle Washington we have the ability to offer a much larger amount of smiles than your average clown!
In fact, we aren't your "average" clowns. Clowns Unlimited offers a wide array of event resources and entertainment options, ranging from party bouncers, interactive games to the most amazing rides imaginable. We can take any birthday, picnic, or festival event, and make it memorable.
Sporting hundreds of wild attractions, and responsible attendants to operate them, your entertainment worries are over! Have an idea you aren't sure will work? Give us a call! We've probably seen it done. We'll share our years of experience and tell you which of our activities will go over big at your next event. We'll do all the work- and you take all the applause! We're the perfect party outfitters.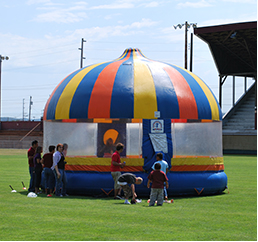 AT CLOWNS UNLIMITED OUR FESTIVE ATTRACTIONS ARE THE BACKBONE OF ANY EVENT, AND OUR CLOWNS CREATE THE FUN ATMOSPHERE THAT MAKES IT SPECIAL.
---
Whether you are planning a company picnic, birthday party, school carnival, grad party, festival or store promotion. No matter what size event, Clowns Unlimited has the entertainment package to meet your needs. We can create long lasting memories for your child, increase traffic to your store, or add immeasurable excitement to your fundraiser. Our professionalism, timeliness, and dedication to your needs will allow you to rest assured that your event will be a success!
Call today to speak with a Clowns Unlimited Event Specialist
Testimonials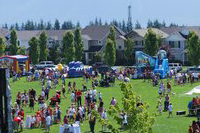 I appreciate your professionalism and clear communication. We had over 600 people at this event! I look forward to doing business with you in the near future, Thank You!
BECKY HANSON - Children's Director, Christ's Church

Clowns Unlimited has been providing young-at-heart adult and children's activities for our company picnic and other company events since 1985. They are always on the cutting edge of cool and are extremely dependable. I can rely on them to provide imaginative fun, professional staff and safe activities whether it's for a group of 30 or 30,000.
CHRISTINE BEATTY - Microsoft

Thank you so much for the wonderful job you did at our Family Fun Night. You were so organized and quick with the set-up and take-down of your inflatables. Your crew was especially kind to the children, and they were careful to make sure that no one was injured. Even with the large crowd we had, your employees always smiled and kept the lines moving along.
TERRI SCOTT - Jenkins Creek PTA

What if I need a bouncer tomorrow?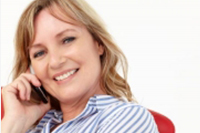 If you need a bouncer today or tomorrow, or sometime soon, give us a call at (800) 763-3236!
We will do our best to accommodate you. Availability may be limited, but we'll do our best to meet your needs.