Carnival Events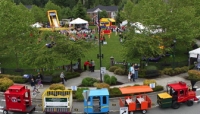 Renting the right attractions makes for a great carnival!
The bottom line is that if you find yourself planning a carnival- whether it be for a school, your church, a company picnic or party, summer camp program, or any other organization you need to cover your bases to make sure that the event goes well. You need to utilize a carnival company which you can trust to show up, which you can rely on to provide quality equipment, and one with staff who are helpful.  At Clowns Unlimited/ National Event Pros, we are the premiere carnival company in greater Seattle area- and we are happy to share our years of experience and special events expertise with anyone who finds themselves in the planning stages of a carnival, party, or event.
Like any project you will need to ask some basic questions which will help to determine the needs which need to be met of the carnival event.
The 5 Ws basic Who, Where, What, When and Whys.
Who is the carnival for?
How many people?  How many kids vs adults?  This will determine what activities and how many of each are needed.  It will give an idea of what is needed to avoid long lines, how much space is needed for attractions, and how much space you have available for people.
Where is the Carnival to be held?
Determining where the carnival is to be held will give specific parameters to the event which must be followed.  The number one being space.  Depending on the Season you may need a covered area or a gym.  In the summer months or when you are much more likely to have good weather a big open field is an ideal location.  Parks, athletic fields, and event parking lots can all be wonderful locations to host a carnival.  The space also determines the power available, which can either be sufficient, or in many cases we offer generator rentals.
What things do you want to have at the carnival?

There are many different carnival games and carnival activities available for your event.  We offer the regions best selection of carnival games, inflatable games, bounce houses, inflatable slides, obstacle courses, hi strikers, dunk tank rentals, video games, tents, carnival booths, concession machine rentals, ferris wheels, spin rides, climbing walls, mechanical bulls, surf machines, bungee trampolines, laser tag, instant photo solutions, trackless trains, water slides, mini golf, joust, sumo, bouncy boxing, entertainers, clowns, face painters, balloon artists, djs, music, table game rentals, arts and crafts, carnival games and prizes, and so much more.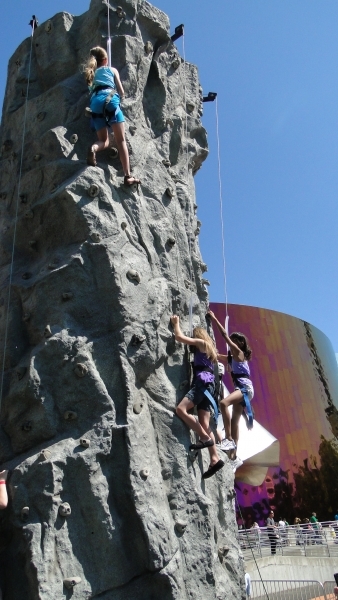 Determining what you want, what your budget is, and how much stuff we can cram into your event location is the best way to roll!
When is the Carnival?
Determining a date can be a big factor for getting a crowd to show up to the event.  People like to know about things in advance, so that they can plan to be at the carnival.  Hosting an event on a weekday often means that one parent or another can not make it (unless it is aftertypical work hours).  Where as, weekend days typically are better for most families to attend together. Ultimately- deciding a date well in advance and planning your rentals in advance will help you to have a more successful, well planned, and well executed special event.
Why are you having a Carnival?
Either you are looking to raise funds, or raise morale, create community, celebrate an occasion, or any other specific goal. Determining the reasoning behind any event helps to determine budget, items needed, and whether you have volunteers to work with, or need a fully staffed carnival.
We have some customers whose goal is to make money. We have other customers who simply want to make sure there is enough fun for everyone, activities that interest different people, and no waiting in line. No matter what your goals, we will do our best to help find the perfect selection of activities and entertainment for your special event.
Contact us to learn more about services and rentals for your event.