Choosing a Bounce House for any Celebration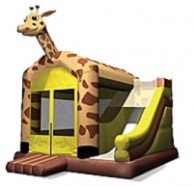 Trying to organize a party requires one to gather ideas and supplies for food and entertainment. While food may be an easy task to tackle within the planning process, trying to decide what type of activities to offer at your party can be quite the challenging task to defend against.
However, there are a few popular party rental items that can help your party become an immediate hit. One of the most popular party rental items may be the bounce house.
Contact us to learn more about services and rentals for your event.