Corporate Entertainment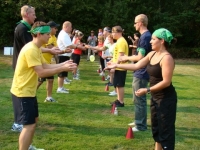 Corporate Entertainment and Event specialists, serving the greater Seattle area.
Corporate Entertainment
and Party Activities Custom tailored Event Productions Creative Corporate Comedy
Picture a typical
corporate event
setting, sales meeting, keynote presentation, where all of the attendees know exactly what to expect, and they all act accordingly Then imagine a vibrant character coming in who is the keynote speaker, the person looks the part, talks the talk, and seems to know what he or she is talking about for the first 2 minutes of the presentation
Inflatable Jump Washington
We offer the Seattle areas largest selection of inflatable jump houses and inflatable jump rentals.
With hundreds of inflatable jump toys, bounce castles, and other fun inflatable activities available for all kinds of parties and special events, we can give you the best inflatable jump experience you will ever have.
Contact us to learn more about services and rentals for your event.