Event Production Services
Event Vision, Design, and Layout
Day of Event Production and Logistics
Vendor Management including Contracts and Billing
Event Staffing and Management
Event Parking and Transportation
Permitting and Handling of Municipal Regulations
Venue Reservation and Logistics
Communicate and work with a Single Event Manager
Vision Oriented Event Interpretation
Design Conceptualization
Detailed Event Layout and Mapping
Event Agenda Creation and Production
Venue Sourcing
Booking, Contracts, and Payment
Logistics and Day-of Coordination
Venue Ideas and Knowledge of Spaces
Traditional Catering Options
Multi-Caterer Management
Custom Themed Menu Build-out
Full Bar Service
High End Menus for Black Tie Event, Galas
Catering-Venue Interaction Management
Extensive Décor Selection
Full Space Transformation
Installation, Removal and Logistics
Custom Décor Creation and Center Pieces
Creative Consultation
Full Décor Build out for any Event Theme
Event Concierge Services
Guest Registration Services
Event Security
Entertainment Staffing
Janitorial Services
Wait Staff and Bartenders
Valet and Professional Drivers
Shuttle and Bus Services
Parking lot Attendants and Traffic Directors
Lot Security and Guest
Management Services
Lot Procurement and Reservation
Permitting with City Departments
Custom Snapchat Geofilters
Digital Ad Campaigns
Keyword Development
Social Specialists
Event Websites
Email Campaigns
Facebook Event Organization
Facebook Group Development
Walk-around Photographers
Event Videography
Drone Photography
Virtual Graffiti Wall
Green Screen
3 Varieties of Photo Booths
Testimonials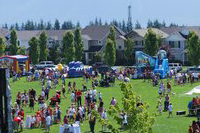 I appreciate your professionalism and clear communication. We had over 600 people at this event! I look forward to doing business with you in the near future, Thank You!
BECKY HANSON - Children's Director, Christ's Church

Clowns Unlimited has been providing young-at-heart adult and children's activities for our company picnic and other company events since 1985. They are always on the cutting edge of cool and are extremely dependable. I can rely on them to provide imaginative fun, professional staff and safe activities whether it's for a group of 30 or 30,000.
CHRISTINE BEATTY - Microsoft

Thank you so much for the wonderful job you did at our Family Fun Night. You were so organized and quick with the set-up and take-down of your inflatables. Your crew was especially kind to the children, and they were careful to make sure that no one was injured. Even with the large crowd we had, your employees always smiled and kept the lines moving along.
TERRI SCOTT - Jenkins Creek PTA

What if I need a bouncer tomorrow?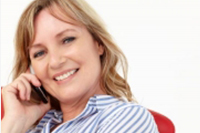 If you need a bouncer today or tomorrow, or sometime soon, give us a call at (800) 763-3236!
We will do our best to accommodate you. Availability may be limited, but we'll do our best to meet your needs.