Fun Birthday Party Games for Kids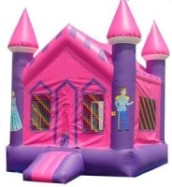 Selecting fun birthday party games for kids is easy with few starter ideas. Choosing birthday party games for kids begins with determining a theme for your child's birthday party. Most children have an area of interest that changes from year to year. Children often enjoy horses, princesses, trains, or construction equipment. Popular superheroes and cartoon characters are also a great option for birthday themes!
Contact us to learn more about services and rentals for your event.