Holiday Party and Event Ideas!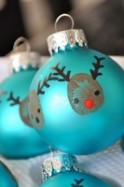 For the best in Holiday party entertainment you can count on the crew at Clowns Unlimited. We provide a huge assortment of services for Holiday Parties and events- we can do complete event planning, special event management, and also provide any type of entertainer, entertainment program, or rental for your party!
Our services are hugely successful at countless holiday parties and event throughout the Pacific Northwest- we can provide everything from venue reservation, catering, entertainment programs, corporate gifting, and so much more to create a truly personal holiday event.
Contact us to learn more about services and rentals for your event.