Inflatable Slides Seattle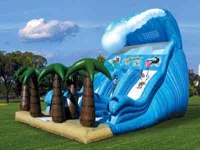 Seattle Inflatable Slide | Inflatable Slide Seattle
We offer the Seattle, Tacoma, Everett, and surrounding areas top selection of inflatable slide, inflatable games, bounce houses with slides in them, and countless other fun inflatable attractions for rent.
Our amazing inflatable games and inflatable slides are the ideal attractions for your next party or event.
Always think of Clowns Unlimited when you try to find something fun to do! We are the
inflatable slide seattle
superstore!
Contact us to learn more about services and rentals for your event.