Simple And Fun Kids Theme Celebration Ideas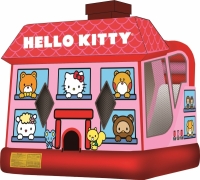 Planning a party can be both fun and frustrating as you struggle to choose the best theme for the party that is certainly also age appropriate for the birthday girl or boy.
While using a theme may not be necessary, it can make the party more fun and memorable. Nonetheless, different ages will find different themes are more effective for various age groups of kids.
For example, a first birthday celebration can be entertaining for youngsters if the theme is based on something they know. A few of the top themes for one year old children are ones based on nursery rhymes or favorite toys.
Contact us to learn more about services and rentals for your event.