Snow Machine Rental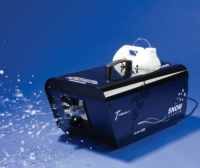 Our snow machine rentals are the perfect addition for any winter wonderland event! These snow makers create realistic looking snow fall effects!
These commercial quality snow machines offer full on real quality appearing snow – they can shoot out up to 30ft and cover up to 15ft of width with realistic looking evaporative snow!
Take any Christmas party, holiday event, Santa photo -or just about any other special event you are planning and make it a true hit with our snow machine rentals.
Contact us to learn more about services and rentals for your event.