Tips for Planning an Amazing Halloween Party for Kids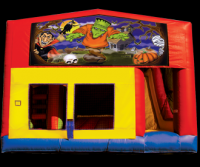 The majority of us have probably been to a Halloween party at which older children dress up as spooky characters and spend lots of time trying to scare all others, particularly if there are younger children also present.
However, just how much fun can it be for the younger kids to be heckled and scared by gross appearing monsters they dont understand? It might be fun for your older ones, but to possess a great Hallows eve for kids of every age group, you have to plan for all age groups.
Contact us to learn more about services and rentals for your event.